Cost Transformation Solutions help navigate Digital Disruption.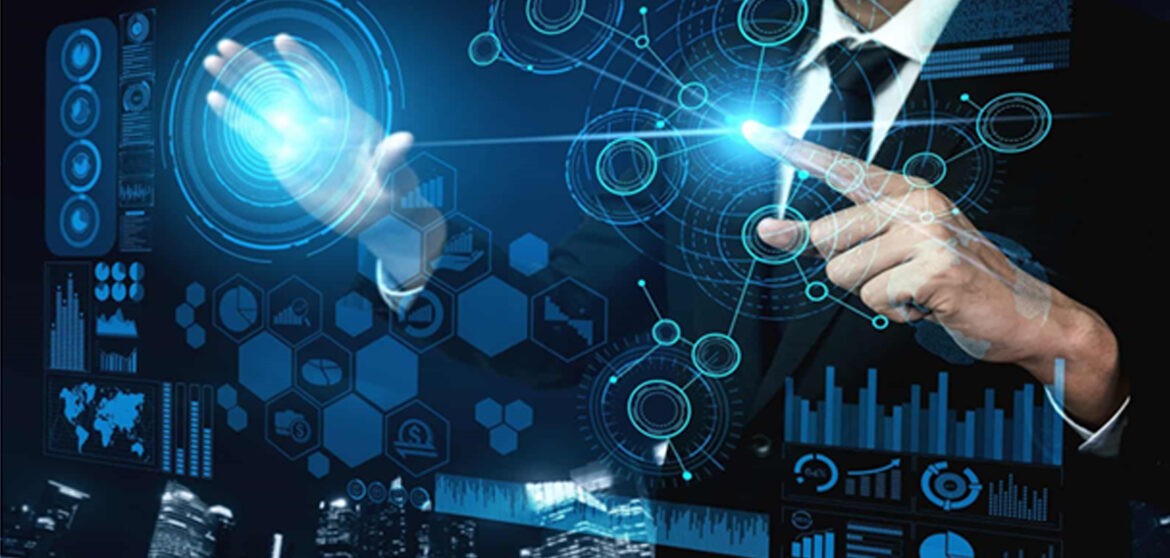 Cost Transformation Solutions help navigate Digital Disruption.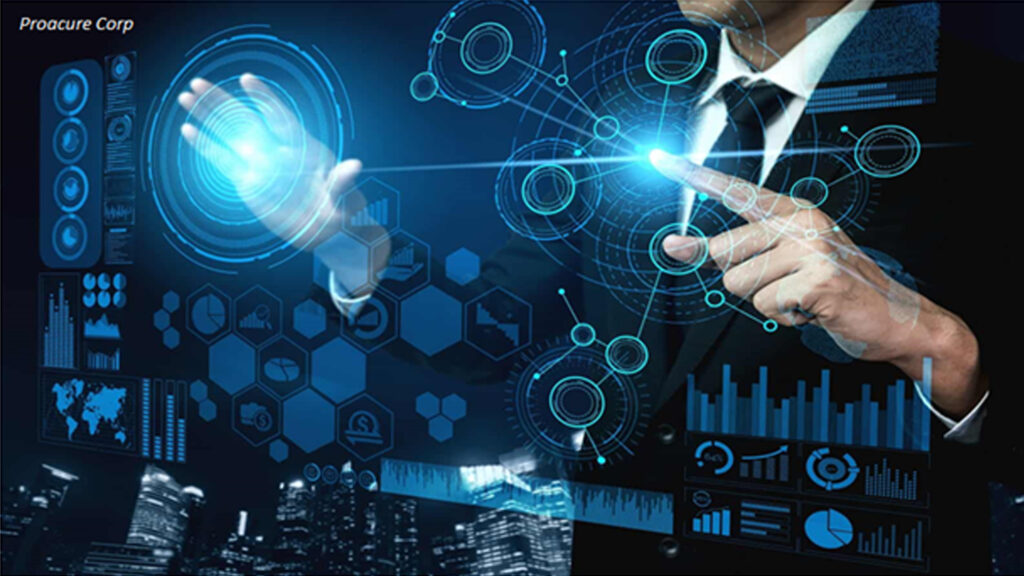 Disrupt, or be disrupted!
With innovations in technology, companies have had to transform their products and services to compete. Those organizations that failed to adapt to digital technology have not been able to survive.  But how is digital innovation such a differentiator? It enables disruptive platforms and out-of-the-box business models that fundamentally alter the parameters of competition and customer satisfaction.
This present disruptive environment is characterized by uncertainty, low-profit growth, and global economic volatility. This has created a new competitive scenario that focuses simultaneously on three strategic levers—growth, Cost, and liquidity.
.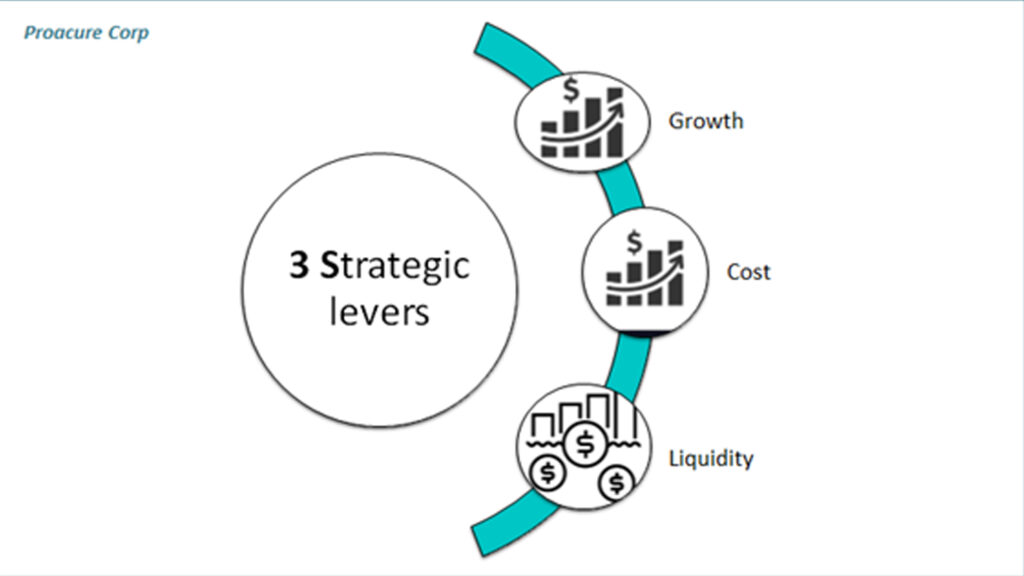 Though growth is a top strategic priority for organizations, Cost reduction has become crucial in this age of digital disruption and uncertainty. In a study conducted by Deloitte, 53% of respondents globally saw that the top Cost reduction driver is to "gain competitive advantage over peer group" followed closely by 46% who see it as a driver for required investment in growth areas. Both indicate that cost reduction will help firms reinvest and innovate in today's changing landscape.
Hence, companies now look towards revenue growth, while generating cost savings to bring liquidity to achieve the strategic vision. This transforms into a "save to grow" principle where organizations leverage the Cost savings as a strategic lever to fund growth initiatives like automation and cognitive technology to enhance efficiency and decision-making ability.
Due to disruptive innovations such as robotic process automation and artificial intelligence, Cost management has evolved into a strategic enabler with 86% of global respondents saying that their companies are likely to undertake cost reduction initiatives over the next 24 months. (Deloitte research)
The basic approach to cost management is targeting a few business units/geographies, an enterprise-wide cost reduction analytics, and zero-based budgeting. However, the top challenge to Cost excellence was Implementation and Data intelligence.
The Cost management levers have evolved from tactical to strategic to present digital/cognitive solutions that bring quicker and larger savings of 30% or more which totally change the competition paradigm with the power to disrupt.
Tactical Cost management
Category planning & analytics
Indirect and direct strategic sourcing
Streamlining organizational structure/process
​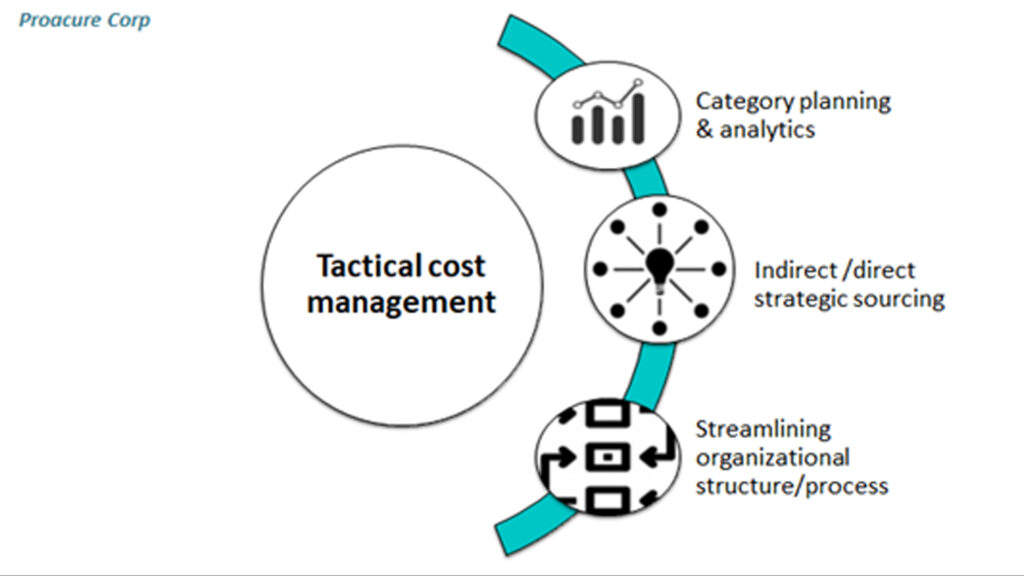 Strategic Cost management
Separation of G&A and operations
Globalized operating model & governance
GBS/shared services
Demand management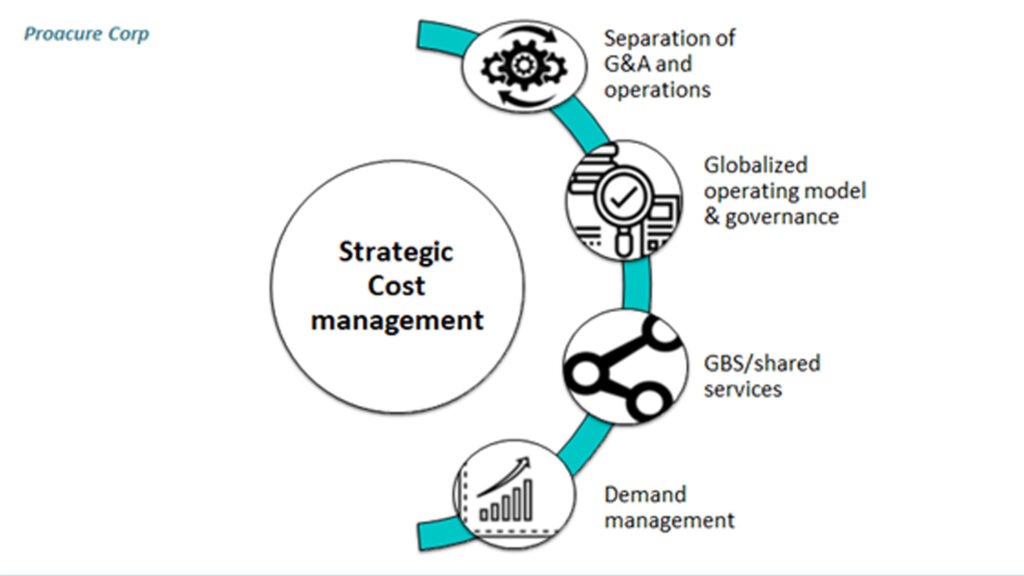 Digital Cost management 
Robotics process automation (RPA) to automate knowledge-based labor-intensive processes for increased efficiency and reduced costs
Machine learning and cognitive analytics to analyze category spend, demand, employee & supplier data for making intelligent decisions to reduce costs & increase growth.
Proacure helps organizations in their structural Cost transformation projects through our proprietary Spend Cube to help reduce external vendor spend and enhance EBITDA and EPS. The spend data for 1-2 years is analyzed to assess opportunities across categories, suppliers and business units. We collaborate with your team to understand the specifics of each category and provide spend insights to formulate the strategy to achieve cost savings. The categories for strategic sourcing to optimize spend would be decided in consultation with the client and accordingly we will run the digital sourcing events to realize Savings to the bottom line.