Making the procurement function more relevant.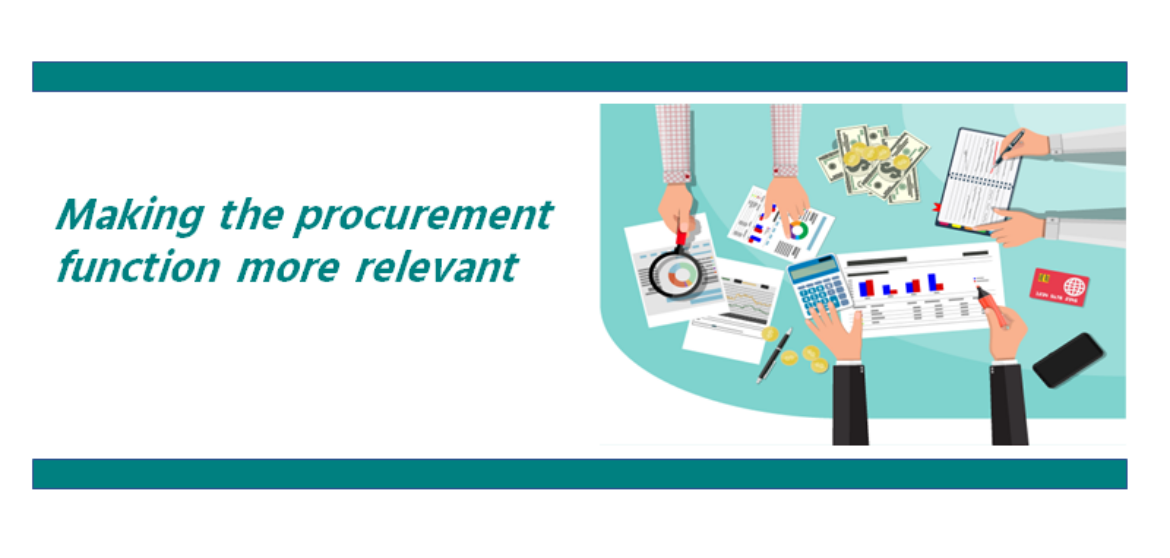 Making the procurement function more relevant.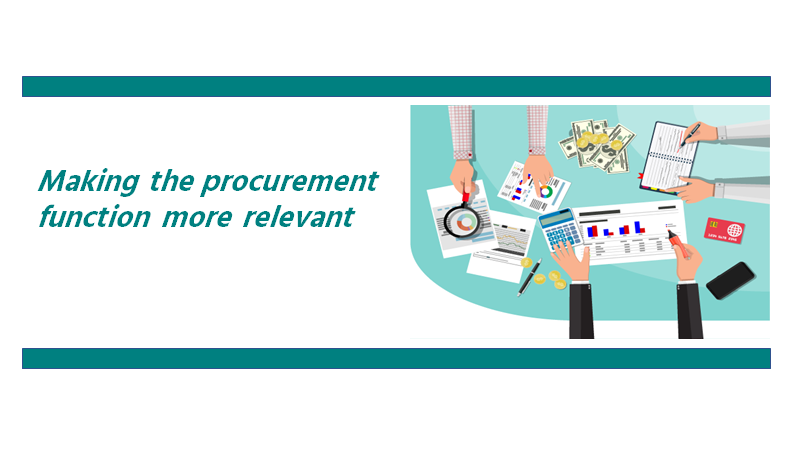 Procurement function is always looking for innovative ideas to convince their internal clients and bring about changes in the incumbent systems to increase savings. Thinking about solutions in a creative manner can help the function ensure they are getting the most out of the strategies they pursue. That is why some of the world's best procurement functions constantly encourage their teams to innovate through various processes.
Building a culture of creative thinking
Procurement organizations should discover ways to force outside-the-box thinking. For this, the function asks category managers to come together in a group and consider all choices on a comprehensive list of tactics when putting together a new project or category strategy. The category managers are then asked to evaluate tactics that they might have initially ignored or deemed unsuitable at the beginning after brainstorming with their colleagues. This activity is conducted on an on-going basis for each individual category or project so as to get the most innovative ideas from the category managers and help them pitch better options to their internal clients.
Removing restrictive biases
Biases such as the sunk-cost fallacy (an unwillingness to stop funding bad ideas after investing money in them, even after the realization that it is a sunk cost) can trap the procurement department when it comes to innovative thinking. This should be the responsibility of the top management to ensure that the procurement team is not wasting their time by getting stuck in one of these fallacies. They should be encouraged to come up with innovative solutions, even after they have made a mistake so as to enable them to come up with better ideas in the future.
Enabling Innovative Thinking
It is difficult to build a culture of innovative thinking amongst the employees, just by telling them to come up with better ideas. In such cases, it is highly likely that they won't know where to start. But demonstrating how to do it by providing specifics and by making the process visible will help them understand what, exactly, they should aim for.
The procurement function can do this by inviting staff on a regular basis to attend their top leadership team's ideation sessions. Once a month, Procurement can open these meetings to all procurement employees. The staff by observing the ideation process from the top leadership team can then learn and practice ways to come up with new ideas. This will also help them to stay in alignment with the long-term company goals and come up with better procurement strategies.
Another approach can be to put together details of high-quality ideas from past projects in the form of case studies to show staff what to do in a similar situation in the future through regular seminars and training sessions held on a weekly basis.
Designating "ideation" employees
 Procurement functions can also give certain designated people the sole responsibility of coming up with new ideas. The procurement function can do this by allocating staff across categories based on their ability to come up with creative solutions to business needs. These employees are then asked to work with category managers on spend categories that require new kinds of breakthrough thinking. These employees are then switched to new categories as and when ideation is required in those categories.
Mastering the art of bimodal procurement
Procurement teams can offer real strategic value to their organization by following the art and science of bimodal procurement. They do so by implementing digital strategies, leveraging data and analytics to reduce risk, and tapping predictive and artificial intelligence to make better business decisions. Overall, the key is to create a more connected and integrated supply chain that uses data and smart instincts to move the business forward.