Predictive Analytics in Procurement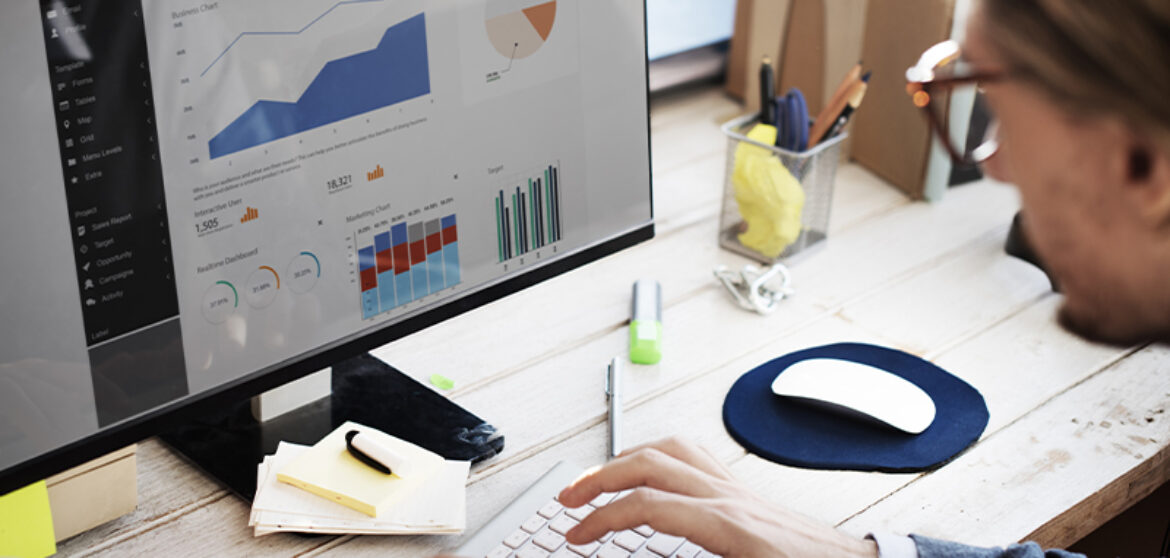 Predictive Analytics in Procurement.
– By Proacure Team    March 25, 2021.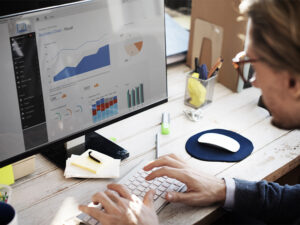 Predictive analytics in procurement refers to the utilization of historical spend, catalog, vendor and material data to analyze as well as identify patterns and predict future outcomes and trends. Predictive analytics is becoming increasingly essential, particularly for businesses that have previously gone through the process of spend analytics, consolidation, supplier leverage and segmentation.
Why use Predictive Analytics in Procurement? 
It is predominantly used to assess the significance and extent of a purchase using statistical and mathematical techniques. This process is useful in determining many reasons and inter-dependencies of an increase in price trends. Predictive analytics in procurement is essential for understanding and forecasting future pricing patterns, future risks to control and potentials with the use of proper analysis based on previous procurement data.
What is the Role of Predictive Analytics in Procurement? 
Predictive analytics is important for every organization as it can help to control expenditures and improve the outcomes that an organization can get from its spending. In procurement, it enables any organization to identify patterns and forecast future possibilities thereby being able to collect a large amount of data, which will aid in the integration of proof-points by comparing past experiences to predict the future spend management plan. It helps organizations to see around the corners, allowing it to better discover potential possibilities and hurdles in the future. With the availability of actionable and thorough insights provided by big data, an organization may get additional possibilities to expand and seek new and emerging methods to innovate.
What is Predictive Demand Analytics?
Demand forecasting is a critical part of demand planning that estimates the future customer demand based on previous sales data. Demand forecasting and demand planning accuracy affect business operations ranging from supply chain management to decision making. While traditional forecasting is largely concerned with historical data, predictive analytics seeks to anticipate prospective weather risks, allowing a company to make alternate arrangements to prevent supply chain management difficulties. Business operations may continue to function as smoothly as possible with the better risk management strategies provided by data analysis. As a consequence, customers and workers will have a more positive overall experience with your company. Proper data analytics, particularly predictive analytics, improves demand forecasting accuracy by considering a wide variety of external factors that impact consumer purchasing decisions and preferences. Weather changes and economic expansion are examples of external influences.
Consumer satisfaction drops when customers are unable to get the items they visited in an online or in-store firm to purchase. Poor customer service experiences may lead to poor customer loyalty and detrimental social media evaluations, which can have a long-term negative influence on a company's reputation.
Predictive analytics in procurement requires data analytics to minimize potential costs and uncover the inter-dependencies which affect the pricing, to improve forecasting and detect price hazards. To effectively implement predictive analytics in procurement, the following steps should be considered.
Data should be cleansed
The relationship between sources and pricing should be identified
A warning mechanism for unwarranted price fluctuations should be established
Necessary forecasting methods should be generalized
The effective application of the predictive analytics process in procurement can aid the organization in making better decisions.
How has Predictive Analytics changed Procurement?
Every procurement expert should be aware of five essential facts about the potential and realities of predictive analytics. These are some substantial chances for promoting change in a variety of organizational areas. Those organizations that pursue improvement in these areas experience results that go beyond the typical cost-cutting focus.
Spend Analytics has become predictive: While spend analytics can give some insights, it is still an incomplete picture. One must be able to leverage this knowledge to give deeper insights into future spending requirements, as well as enable procurement to present the company with perspectives that support and influence strategy, as well as create opinion on what is essential moving forward.
Incident Prediction and Workflow Management Systems have replaced Supplier Risk Monitoring: Understanding what problems are on the horizon, rather than just the existing issues, is vital for Incident Prediction. Real-time solutions are required to collect worker feedback from those closest to the operation in order to ensure monitoring of present workflow processes. New discoveries into risk mitigation methods are necessary, which go beyond just avoiding dangerous production areas when a decision is required and instead promote better informed corporate decisions and enhanced community effects for long-term supply.
Corporate Social Responsibility has become an Integral part of Sourcing and Risk Management Process: Nowadays organizations prioritize the establishment of centres of excellence charged with developing indices that may offer a quantitative and visual depiction of supply disruption hazards in the global supply chain, as well as the financial costs associated with these problems. These centres of excellence are willing to go beyond risk mitigation and give early warnings and a dashboard that can be utilized to inform management and act as an alarm of potential supply chain risks.
Organizations have started Building Improved Modelling Capabilities for Forecasting and Managing Future Supply Chain Talent Requirements: Attracting talent is essential for procurement organizations, yet most organizations did not, and still do not, consider talent to be a critical input. Many of the jobs that organizations are looking for lack skills significantly. Attracting, deploying and retaining talent is an integral part of every procurement reformation process, not just an afterthought. Furthermore, organizations have started evaluating staff retention rates.
Post-award Contract Management has become the Best Source of Sustainable Cost Reduction: It is a truly legendary moment when one finally comprehends that their previous assumptions and estimations have vanished in the face of the harsh realization that 80 percent or more of the possibility for ongoing development lies among the post-award stuff. The potential to drive post-award contract management is booming and the ability to do it with expertise is paramount.
How to Leverage Predictive Analytics to Gain Competitive Advantage?
By segmenting customers, anticipating their behaviour and delivering business insights that support or even advise strategic actions, predictive analytics can assist businesses in identifying meaningful trends in their data. Companies can also utilise their own data to uncover and quantify the factors that influence client purchase behaviour, as well as customer satisfaction and attrition rates. Furthermore, the implementation of these tools will be critical in building a successful CRM strategy to enable organic development that is sustainable. Individual organisations will be able to modify and deliver more personalised product recommendations to clients throughout their life cycles as a result of the outputs of these models, raising average spend, increasing lifetime value, improving retention and building brand loyalty.
One of the major challenges for executives when it comes to implementing analytics into business management and decision support is figuring out how to leverage technology and human subject matter expertise required to extract the necessary insights and value from data.
Organizations that lack a planned approach frequently lose sight of the end objective and allow a lack of priorities to become roadblocks to success. Every company will face some mix of these issues, such as a lack of information, poorly formatted datasets, static and obsolete analysis, and a scarcity of modern analytical capabilities. Keep in mind that the ultimate goal isn't to have perfectly clean data sets or a team of top data scientists on staff. Rather, the goal is to use the data you already have to unearth actionable insights that will help business develop profitably and to establish a data-driven decision-making foundation. Much of the technical work can be delegated to outside and specialised personnel along the route, as long as the desired inputs and outputs are clearly understood, which is the key to success. It can assist you in gaining a better knowledge of your present performance difficulties, uncovering new growth opportunities, and revealing sources of competitive advantage.
Proacure leverages artificial intelligence and human intelligence to cleanse & categorize for 100% Spend Visibility that changes the paradigm of Predictive Analytics, Strategic sourcing and Tail spend management. The deliverables are 7-30% Savings with enhanced Compliance and Risk mitigation.