The 10 Questions on a CPO's mind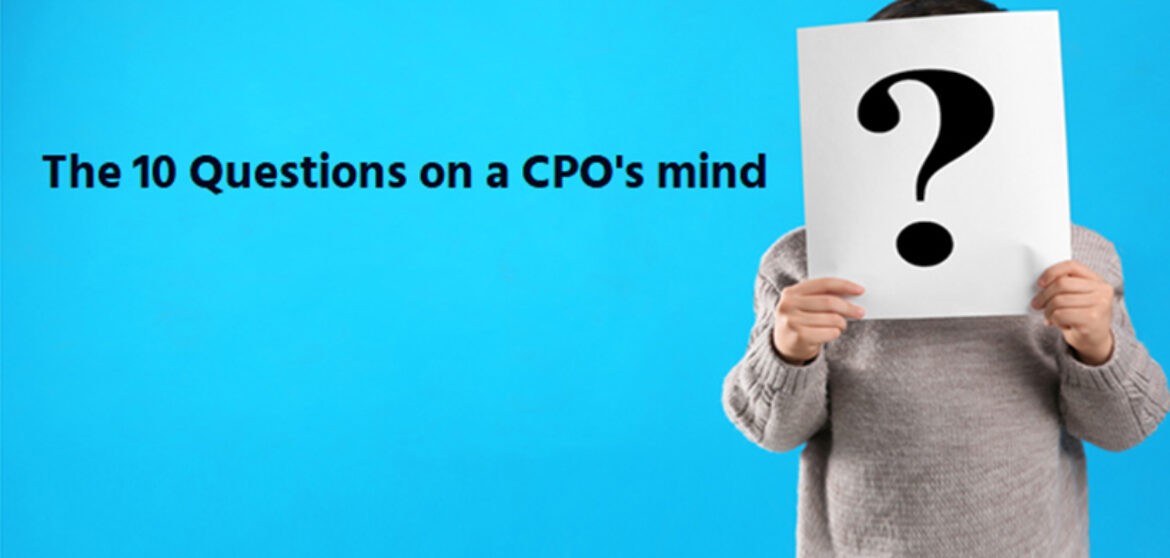 The 10 Questions on a CPO's mind
Chief Procurement Officers are becoming increasingly important in the growth and innovation of organization. Here are a few questions that might be going through their minds while they work with their teams to manage the organizational spend and innovate with suppliers.
How do I motivate and encourage my suppliers to innovate?
Supplier innovation has become a priority for companies looking towards growth and competitiveness. Hence, often during RFX, supplier innovation is taken into account. However, it is also important to realize that innovation is driven by both the buyer organization and the supplier collaboratively. The buyers create incentive for suppliers to innovate and enable the suppliers by providing the right resources and environment.
How can I best track compliance on P-cards?
P-card or purchasing card spend is often ignored in the procurement organization. Employees might use a p-card for urgent purchases or non-contracted items. However, it is often misused where employees might be spending on items that are already contracted at a lower price, or on things which are not business related. Hence, having a clear and structured p-card policy is the first step to ensuring compliance on p-cards. The next step is to conduct p-card analytics. This requires categorization of the p-card spend and analysis of who is spending what, along with identification of maverick spend cases. 
How do I aggregate my tail spend suppliers?
The tail spend refers to the bottom 20 percent of the organization spend that has 80 percent of the suppliers. Hence, aggregating the tail spend suppliers will not only enable the organization to benefit from discounted prices, but also enable it to better manage their suppliers. The best way for this is to conduct tail spend analytics and aggregate the tail spend supplier category by category.
What will create a great user experience for the business unit buyers?
With the e-catalogs transferring purchasing decisions to the employees rather than the procurement organization, it has become important for such catalogs to have a great user experience including real time data points that help employees make purchasing decisions faster. For example, supplier ratings, item specifications, real time comparisons, etc. 
Is including data from contracts and RFIs into spend analytics important?
Spend Analytics tools mainly gather data from sources including general ledger, accounts payable, and travel & expense systems. However, there is often important data hidden in purchase orders, invoices and contracts which can give a complete view of the spend of an organization. This in turn becomes important for identifying potential opportunities for savings in the future.
I want to run an RFX for a certain category. How do I know my demand and usage?
Knowing the correct quantity requirement is important to run an RFX for any item. For some items, determining quantity is easy, whereas for others, it might prove to be challenging. For example, for hardware, one can easily estimate the number of laptops, desktops or networking equipment that would be required. However, in the case of software, different vendors have different kinds of licenses like end-user based or server based. Hence, it is important to understand the present usage by reviewing the usage logs provided by the vendor systems.
How do I track supplier performance and manage risk?
Managing supplier performance and risk effectively is important considering the high number of supplier organizations to be managed today. 
For measuring performance, metrics can be divided into three main buckets: 
Cost (e.g. ordered price vs invoice price) 

Quality (e.g. satisfaction) 

Delivery (e.g. return rate)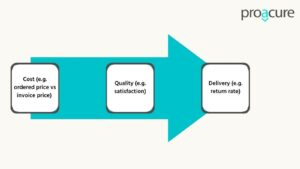 Supplier performance can be a crucial way of assessing supplier risk. In addition, the supplier's financial health can be used to assess risk. Some firms also utilize big data to identify relevant news which might indicate supplier risk.
Is working on having a diverse supplier base worthwhile?
Not only does it help a firm become compliant, but also having a diverse supplier base can help drive innovation and agility. Considering a lot of diverse suppliers are small businesses, minority-owned or women-owned, they have the flexibility and willingness to collaborate with their buyers. In addition, having a diverse supplier base can give access to different business and certification networks including the ability to enter new markets and acquire new customers.
What latest technologies are other procurement organizations using recently?
The biggest technologies in procurement currently are those around smarter procurement and automation of the tactical tasks. Specifically, master data management systems and e-invoicing tools are the ones listed as most adopted and important.
Is P2P Automation just a buzz word or has it been effective?
A lot of organizations are adopting automation for procure to pay processes including the automation of requisition creation, three-way matching and invoice payment. The success of these initiatives has been largely dependent on the technology maturity of the client organization and expertise of the implementing provider. Hence, automation has a high success rate if due diligence is done effectively and the company's process is understood clearly.