Does Sustainable Procurement bring Cost Savings?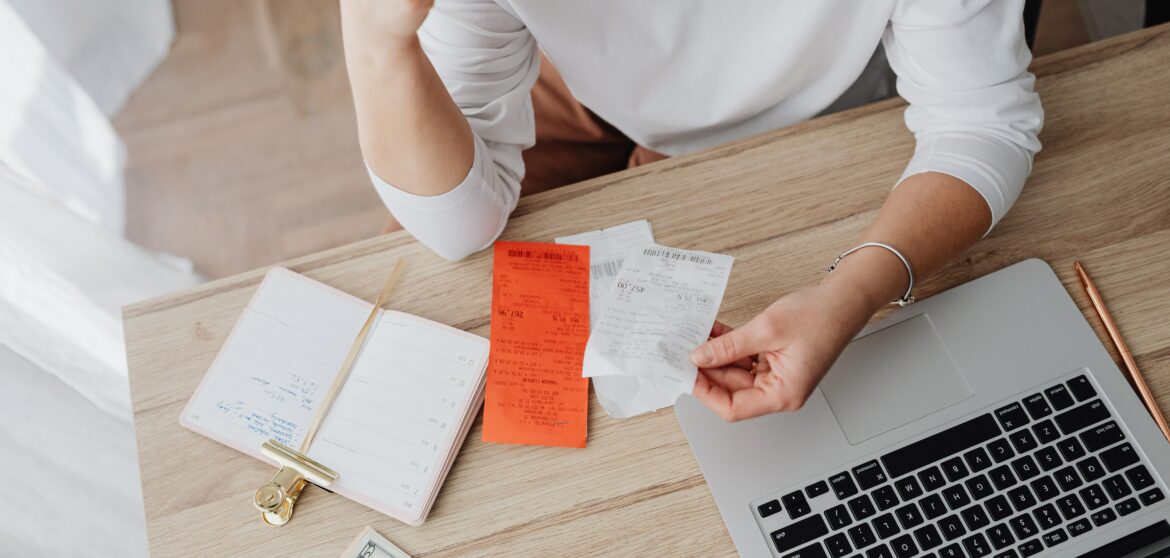 Does Sustainable Procurement bring Cost Savings?
By Sanjay Agarwal and Rudrani Bose, Proacure Research Team | March 23, 2022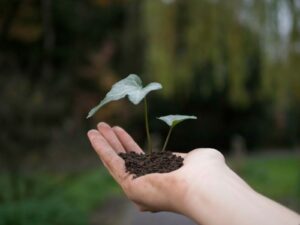 Utilizing sustainable practices in organizational processes facilitates risk mitigation, cost reduction,  and ensures long-term growth.
Defining Sustainable Procurement
Sustainability in procurement, or green procurement, is defined as the attempts made by businesses to reduce the negative environmental impact caused by their supply chains. According to the 2015-17 UNDP Sustainable Procurement Strategy, the organization undertook Sustainable Procurement to reduce poverty and global inequalities by using more equitable sourcing practices.
Broadly, the organizational efforts encompassing procurement sustainability include:
Considering socio-environmental impact in spend decisions, not just cost criteria

Identification and selection of suppliers who follow environment-friendly principles and fair trade practices, with a known history of legal compliance 

Ensuring data visibility in the supply chain goes beyond tier I suppliers and actively reduces the carbon footprint across the value chain
Organizational Benefits from Sustainable Procurement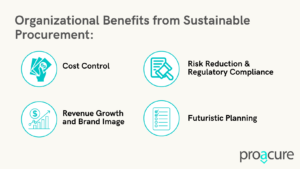 Cost Control
In EcoVadis and HEC's 2017 Sustainable Procurement Barometer, only 15% of supply chain professionals had visibility into tier II and III suppliers' sustainability performance and merely 6% had visibility beyond tier III. 
Data visibility throughout the value chain controls overhead and tail spend. Reduced energy and environmental compliance costs save 9%-16% of organizational costs according to the World Economic Forum. 
Revenue Growth and Brand Image
Sustainable sourcing increases brand equity and willingness to pay from customers who pay a premium for the ethically sourced products. 
For instance, H&M introduced its Conscious range of sustainable-material items in 2010. It provided a competitive advantage with process differentiation.
Risk Reduction & Regulatory Compliance
Suppliers following unethical practices hurt a company's brand value and increase risks through non-compliance, which comes with its costs. 
Futuristic Planning
Sustainable and stable procurement practices are long-term, possessing the ability to withstand supply chain disruptions and resource scarcity. 
The Role of Data Analysis in Sustainable Procurement
Meeting sustainability criteria in the supply chain can be difficult for most organizations with global sourcing strategies because each supplier tier possesses some risk. 
The increasing employment of big data and analytics in the procurement domain is the solution, providing 100% data visibility to identify potential red flags. Yet, Gartner found that only 25% of organizations have a long-term digital sourcing strategy. 
Spend analytics can help identify how to profit from improving supply chain efficiency and achieve data transparency. For example, an airline company can calculate the spend on meal packaging and gain insights on the potential profit from switching to more sustainable packaging options. 
Databases that cleanse and aggregate supplier data from multiple sources and businesses and specialized softwares that filter companies' risk and compliance categories can provide significant control over the supply chain's ethical practices. 
Data visibility utilizes supplier traceability insights to locate local partners, like 3M which is partnered with The Forest Trust for Pulp and Paper Traceability, allowing cost savings. This also helps utilize insights from data to support procurement's function of aiding marketing departments in maintaining brand perception through sustainability. 
Procurement analytics involving automation software, spend cubes, and dashboards, can help in category management and strategic sourcing solutions, providing insights into supplier risk management, sourcing timelines, supply chain innovation, and CSR compliance.
Tail Spend Management in Sustainable Procurement
Sustainable practices in procurement are often limited to the big sourcing decisions. Although Direct spend runs the risk of being associated with unfair labor practices, but untracked indirect spend, a lack of supplier diversity, negative externalities and regulatory non-compliance, impacts the firm just as severely if not more, because of the lack of visibility it receives, making unsustainable practices hard to spot and overcome. 
Companies use third-party data sources and risk-monitoring platforms for managing direct spend but tail spend sustainability remains as unchartered a territory as tail spend management itself, posing significant hidden cost and brand equity risks for the organization.  Considering that tail spend can account for about 80% of suppliers, not actively pursuing sustainable procurement practices and supplier selection in this segment can be potentially hazardous and undo ethical efforts made towards direct spend categories.
In 2014, the Responsible Business Alliance organized a task force to extend service providers associated with indirect spend to companies' sustainability activities, which are limited to direct spend parts of the supply chain.  Using data analysis and tail spend management can help one gain 360 degree visibility over the supply chain and help implement robust sourcing strategies and sustainable solutions.
Proacure is a procurement technology & data-science organization based in the San Francisco Bay Area. Our 'Koreografy' model leverages multiple frameworks like congruence of different data sets, fusion of digital, analytics and business processes, and synchronous collaboration between various stakeholders. The model enables 100% Spend Visibility with prescriptive actionable insights to transform Strategic Sourcing and help realize untapped value in the Supplier and Tail Spend. Proacure's deliverables include cost savings of 7-30%, a 20%+ increase in EBITDA, cash flow optimization, and reduced supply-chain disruption.